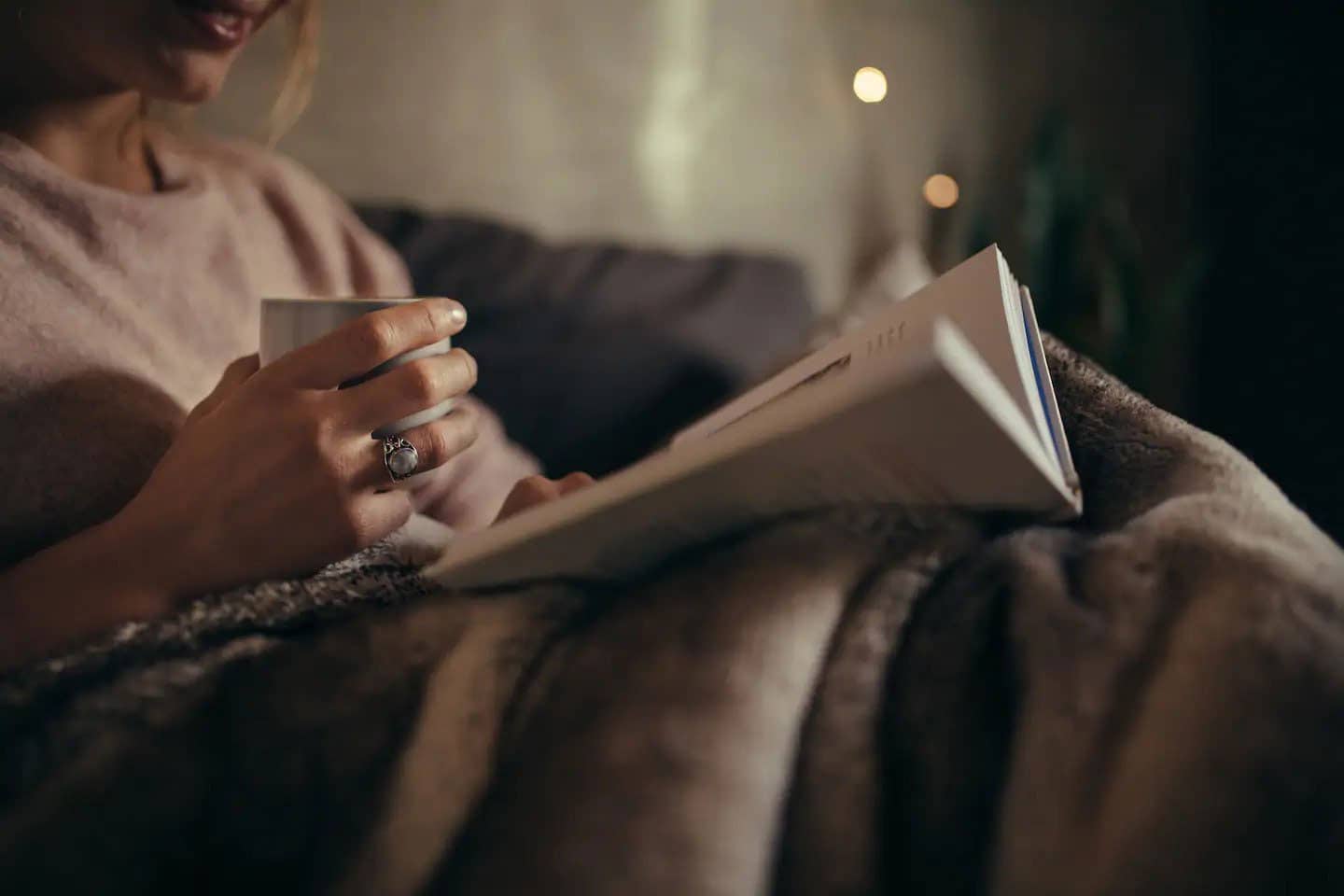 You may not realise it, but the health benefits of a humble cup of tea are nearly endless. Tea has been used as a healthy elixir for centuries by everyone from the Ancient Greeks to Southeast Asian Monks and today's health professionals.
Tea is considered an all-purpose beverage. It's a great alternative to coffee for that much-needed head start in the morning, and also helps you get a restful night's sleep. Containing natural, calming ingredients, night time teas have a sedative effect. This means that they both relieve the effects of sleep disorders (such as insomnia) and drastically improve the quality of your sleep.
There's also a variety to suit every taste, such as black tea, oolong tea, hibiscus tea, ripe pu-erh tea and much more. You can rest assured there's a tea to suit every appetite.
This blog contains a comprehensive list of the best teas for bedtime. These brews help you wind down in the evenings and ensure you wake up rested and refreshed. For a more restful night, here's our collection of the greatest teas for sleep.
How exactly does tea assist sleep?
Similar to a warm bath before bed, drinking hot tea helps you get to sleep quicker. Tea contains compounds that trigger reactions in your nervous system, encouraging your body to relax. Many decaf and herbal teas contain additional chemical compounds which eliminate sleep problems and help you fall asleep faster.
Pu-erh tea
Pu-erh tea (pronounced Pu'er) is an internationally renowned tea, which is produced in China's Yunnan province. This incredible blend is crafted from the leaf subspecies, Camellia Sinensis Var. It is grown in China's southwest, on the borders of Burma and Laos.
Produced in a way to encourage microbial fermentation, it is carefully aged like no other tea on the market. This careful aging process results in an outstanding flavour experience like no other. Pu-erh tea has an unmatched combination of flavours.
The tea is pleasantly mellow, with a distinctly earthy, floral aroma, combined with a surprisingly sweet aftertaste. The flavour experience starts with a pleasant wild forest, coupled with a rousing floral scent. Upon your first sip, you'll notice a pleasing bitterness, which leads to a sweet aftertaste. Pu-erh tea is made using sun-dried Shaiqinmao tea leaves and then pressed into different unique shapes. These include the tight-pressed Pu-erh or loose-leaf Pu-erh.
Most importantly, though, Pu-erh tea has been found to have significant health benefits. These include the ability to regulate blood sugar levels, assist in weight loss, regulate circadian rhythms, decrease cholesterol and much more.
A key health benefit is its ability to improve your sleep. Pu-erh tea minimises your stress levels while increasing your serotonin levels. When combined, these qualities help your body to develop a better sleep cycle.
Lemon balm tea
By regularly drinking lemon tea, you're benefiting from the wisdom of the ages. This precious herb has been widely used since the Middle Ages as a natural cure for anxiety and insomnia. Even today, lemon balm is an extremely effective way to promote and achieve a night of restful sleep. Tea crafted from lemon balm has a sophisticated sharp flavour. This tea also induces a sensation of calm and greatly reduces anxiety.
Derived from the lemon balm plant (which is scientifically referred to as Melissa officinalis), lemon balm tea is a member of the mint family. It contains properties that alleviate stress and help to relax your muscles, so achieving that tranquil feeling has never been easier. You can even grow this ornamental leaf right in your own garden.
When this plant is combined with other natural sleep aids (like chamomile and passionflower), it has moderate positive effects on those suffering from insomnia and other sleep disorders. The reason for this, scientists believe, is that lemon balm stimulates the nervous system's GABA receptors. This, in turn, creates a state of relaxation and calm.
Passionflower tea
Made with both fresh and dried leaves, passionflower tea is extracted from the Passiflora Incarnata plant. Passionflower tea is distinguished by its strikingly bright colours. You may find passionflower tea in a pale green shade, or a light shade of lilac. This tea is commonly known for its pleasantly mild taste.
The flavour is commonly described as a combination of vegetal, earthy green and floral. This distinctive flavour can also be found in honey. And, like honey, it has been proven to create a feeling of calm, soothe aching muscles and improve mental repose.
Do you need more convincing? Simply look at the findings of a recent study published by Phytotherapy Research about the impacts of the passionflower on sleep quality. The study examined 41 people, aged between 18 and 35. Each participant consumed one cup of passionflower tea (or a placebo) for one week and kept a detailed sleep journal. At the end of the study, those who consumed passionflower tea were found to experience slightly improved sleep quality.
Passionflower tea is a sweet, tasty way to eliminate sleep problems and experience higher sleep quality. By simply consuming one cup nightly before bed, you'll soon reap the benefits.
Lavender tea
This charmingly fragrant tea is made from the Lavandula Angustifolia plant's buds and flower petals. Lavender tea has a strikingly pinkish purple shade and exudes a beautiful mint aroma. This brew is loved all over the world for its sweet, light and mild flavour. And, lavender is an extremely popular scent to calm the senses and help people wind down from a hard day.
So, it's hardly surprising that lavender can be found in almost everything, from aromatherapy candles to bath salts and more to promote feelings of calmness and tranquillity. Drinking lavender tea regularly is a fantastic way to prepare for a restful sleep.
In a study published by Chronobiology International, lavender aromatherapy was found to increase a person's deep sleep and increase their energy levels upon waking. Each of the study's 31 participants slept in a sleep laboratory for three nights. While there, they inhaled a combination of lavender and distilled water in aromatherapy.
The researchers ultimately concluded that lavender improves slow-wave sleep (aka deep sleep) and REM sleep. They also found that lavender has stronger effects in women than men. You can experience these benefits by simply drinking lavender tea before bedtime. Also, ensure you inhale its fragrant aroma before each sip.
Valerian root tea
Valerian root has long been heralded as a legendary sleep aid, and valerian root tea is no exception. Made from the Valeriana Officinialies plant's roots, valerian root is native to Europe and Asia. With a light grey appearance, valerian root tea has a distinct wooden, earthy taste.
You may also notice its evergreen and pine aromas, as the tea contains camphor and pinene compounds. This delicious brew also features the soothing scent of tea tree oil. To maintain the tea's sedative and calming properties, we recommend brewing in hot, rather than boiling water.
Since the 2nd century, this powerful sleep aid has been used to treat sleep disturbances, like insomnia. In fact, valerian root is often suggested as an alternative to melatonin, a hormone responsible for encouraging calmness and sleep.
This miracle natural remedy may even replace prescription drugs, which can cause serious side-effects. However, this tea may be addictive, so we recommend using it occasionally, along with another sleep tea. Also, consult your health care professional before using valerian root tea, as it may interact with other medications.
Peppermint tea
Peppermint tea is made of leaves of the Mentha Basalema plant. It is celebrated for its ability to relax the muscles and induce a feeling of calm. Drinking peppermint tea before bed will help you sleep much better, particularly if you have an upset stomach. Featuring anti-inflammatory properties, peppermint tea is known as the "anti-stress" tea. Like many other herbal teas, peppermint tea does not contain caffeine, so you will fall asleep faster and experience improved sleep quality.
It is also an effective way to manage digestive problems. This tea can relieve bloating, gas and indigestion while inducing comfortable sleep.
Decaf green tea
Created from Camellia sinensis plant leaf extracts, Decaf Green Tea is considered a true tea. The plant's leaves are decaffeinated in a number of ways, including through carbon dioxide, chemicals or water. This process removes all caffeine molecules from the leaves. Although, we urge you to keep in mind that every decaffeinated tea variety contains a trace amount of caffeine. In general, there are no consequences from this minimal amount of caffeine, unless you suffer from caffeine sensitivity.
Of every tea variety, decaf green tea has perhaps the most diverse flavour range. The tea's flavour can vary from buttery, to floral, to vegetal, grassy or even fruity. The longer you brew it (and the greater concentration of leaves), the stronger the flavours and scent become. Once you find your favourite flavour, the sooner you will experience more restorative sleep.
Green tea is filled with antioxidants and boasts a range of health benefits, such as increased energy levels and decreased risk of serious illness. It also contains theanine; this amino acid lowers anxiety and stress levels. If you find the spicy or floral overtones of green tea too strong, we believe decaf green tea is a wonderful alternative. Just incorporate a cup into your nightly routine to fall asleep faster and more comfortably.
Lemongrass tea
This delicious tea is a fantastic sleep stimulant, which releases the hormones and chemicals which encourage rest. Lemongrass tea stimulates the serotonin hormone, which, in turn, improves your happiness and overall mood. It is the ideal tea for people who feel restless before bedtime. The reason being that its sedative effects eliminate stress as serotonin levels are increased, helping you to feel content.
Crafted from the leaves of the lemongrass plant, it is scientifically referred to as Cymbopogon Citratus. The lemongrass plant is native to Asia, Australia and India. This enticing brew is renowned for its lemony scent and flavour, with a tangy citrusy finish. Boasting a unique airy, light taste, coupled with a beautifully crisp aftertaste, it is obvious why lemongrass is such a popular evening tea choice.
In a 2009 study, researchers found that lemongrass is an extremely effective way to regulate your sleep cycle. This leads to a much longer and deeper sleep, which ensures you wake up rested and refreshed. This quality is attributed to an increased release of serotonin and sedative qualities of lemongrass leaves.
Chamomile tea
Chamomile tea is, without question, the most well-known night time tea blend. Its ability to calm and de-stress your nervous system instantly puts it on top of almost everyone's bedtime tea list. For centuries, this tea has been widely used in traditional medicine to manage anxiety, stress and insomnia. This herbal concoction is extracted from the chamomile plant's flowers. Most notably, it tastes remarkably similar to crisp apples. The flavour is best described as earthy with distinct sweet and floral notes.
In 2009, a comprehensive study showed that camomile extract lowered anxiety levels in people who suffer mild or moderate generalised anxiety disorder (aka GAD). Specifically, the tea is a mild tranquillizer, reducing tension in a person's nerves and muscles.
In another study conducted in 2011, scientists learned chamomile assisted in increasing alertness and wakefulness after a restful sleep. This points to a greater quality of sleep when people regularly consume chamomile tea. Although research continues, chamomile tea demonstrates an increased ability to get to sleep sooner and stay asleep.
Reap the benefits of a good night's sleep
Do you have difficulty sleeping due to sleep disturbances or digestive problems? If so, night time teas are your answer. Taken before bed, they help you get to sleep sooner and wake up refreshed. Simply take a moment to unwind each evening and relax with a cup of sleep tea.
With flavours and aromas to suit every taste, you're sure to find the right one for you. Trust us, you'll thank yourself the next morning when you have the energy to take on life's challenges.
Sources
https://www.heychina.com.au/pc/chinese-tea/pu-erh-tea/
https://senchateabar.com/blogs/blog/best-tea-for-sleep
https://www.ncbi.nlm.nih.gov/pubmed/19593179
https://deepblue.lib.umich.edu/handle/2027.42/112875
https://www.ncbi.nlm.nih.gov/pubmed/21294203
https://www.ncbi.nlm.nih.gov/pmc/articles/PMC3230760/
https://nccih.nih.gov/health/peppermintoil
https://www.tandfonline.com/doi/abs/10.1080/07420520500263276
https://www.ncbi.nlm.nih.gov/pubmed/20347389
http://www.relaquim.com/archive/2009/p2009373243-251.pdf
http://www.evaluategroup.com/Universal/View.aspx?type=Story&id=250092